Badges
Maker Badges are a fun way for our members to be motivated to learn new skills and also pass their knowledge on to others. We reward success and failure. If you have an idea for a badge, get in touch with the committee and we will consider it. If your idea is accepted you will get the Badger Badge - the badge for making up a new badge!
Earning badges is easy, do something that will earn you the badge when you are at the MakerHQ and we will award you the badge! Some badges need to be done online, for example, the Total Git badge which will teach you how to make your own member profile on this website using git source control and submit a merge request to have your change added to the website.
Some of our badges are more official, where you have received training or attended one of our workshops to become familiar with some of our tools and equipment. When you gain these badges, it signifies you can and are encouraged to use that equipment unsupervised at your own convenience. These include the 3D Printer Operator and Lasercutter Operator badges.
Badge
Description
Members Who Have this Badge

Committee Member
For those who have given their time and effort of running Hobart Makers We salute you! (This badge is available for current and past committee members)

Badger
Come up with a badge idea that the committee thinks is a great idea and submit some artwork for it.


Total Git
Use git to clone the Hobart Makers website, add your profile information to the _data/members.yml file, and in the badges section of your profile, add the tag 'total_git', to give yourself the badge. To actually get this badge you need to commit your change to your own fork of the Hobart Makers website repository, and submit a merge request (pull request), such that when the change is merged in the new version of the website will reflect you have earned this badge.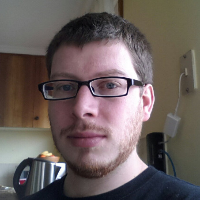 Laser Cutter Operator
You have been trained to safely use the Laser Cutter and can do so unsupervised.